How to Check the Gas Appliance Power Supply
Last updated
Checking your KitchenAid Gas Cooktop Power Supply
Plug power cord into a grounded outlet with a dedicated circuit (120V receptacle).
Important: It is recommended that you not plug an electric spark ignition gas appliance, or any other major appliance, into a AFCI/GFCI wall outlet as it may cause the AFCI/GFCI to trip during normal cycling.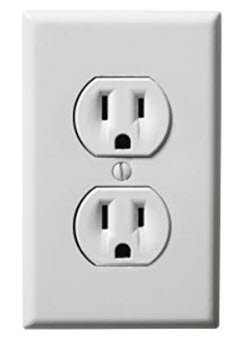 Reset power to the product:
Power unit down by turning off the circuit breaker(s) for one (1) minute.
Power unit up by turning on the circuit breaker(s).
Verify appliance operation.
If the problem continues, contact a qualified electrician.
If you would like to download or view product literature for your appliance, please visit our Manuals and Literature page.