How to Assemble the Diamond Blender
Last updated
Assembling the Diamond Blender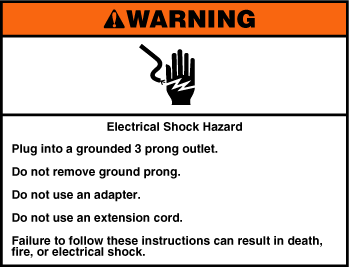 IMPORTANT: When moving your Blender, always lift from the Blender base. The base will become disengaged from the pitcher if carried by Blender pitcher or Blender pitcher handle only.
Adjust the length of the Blender power cord.
Align the pitcher tabs with the slots on the base. Rotate the pitcher, approximately 1/8 turn until it clicks into place.
NOTE: When properly positioned, the pitcher will rest completely on the Blender base. If not, repeat step 2. Make sure the pitcher is properly locked onto the Blender base.
Put the ingredients in the pitcher and firmly place the lid.
Plug the Blender into a grounded 3-prong outlet, and press POWER. The Power indicator light will flash when ready.
Press the desired speed (1 to 5) button for continuous operation at that speed. The white indicator light by the selected speed will stay lit.
When finished, press POWER to turn off. Unplug the Blender before removing the pitcher.
IMPORTANT: If blending hot foods or liquids, do not fill to the top of the pitcher, and operate only on 1 Stir speed. Remove the center cap and place a towel over the lid.
While the Blender Power indicator light or the Pulse mode indicator light is blinking:
• Do not interfere with blade movement.
• Do not remove the pitcher lid.
Still need help? Contact us or schedule service.
Please contact us or click below to make an appointment from our preferred list of service providers for service on your appliances.
Interested in purchasing an Extended Service Plan?
Please click below to learn more on how you can save up to 25% on New Appliance Extended Service Plans within 30 days of your appliance purchase.