1-4 Cup and Bold Features
Last updated
Features of KitchenAid Coffee maker
1-4 Cup Feature
This feature is designed for those who only want 1-4 cups of coffee at a time.
It allows for the output coffee to be the correct flavor when compared to a larger amount.
The heating element pulses on and off to allow for the water to be hotter and allow for the water that sprays onto the coffee grounds to stay in contact with the grounds longer so more coffee can be dissolved in the water.
It increases the strength of the coffee at the lower volumes of water input.
Bold Feature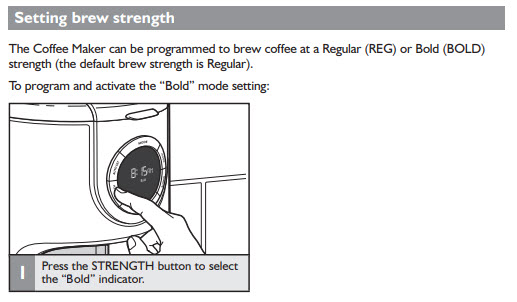 The heating element is pulsed to slow down the rate at which the water goes through the brew cycle, but keeps it at the same temperature.
This increases the amount of time the water is in contact with the grounds and enhances extraction.
This results in great extraction and more dissolved solids in the coffee and makes it bolder tasting.
If you would like to download or view product literature for your appliance, please visit our Manuals and Literature page.