Unable to Attach Lid or Bowl - Food Chopper
Last updated
Possible Solutions
Is the Chopper New?
On a new food chopper, it may be slightly difficult to attach the work bowl to the base. It will loosen and become easier to assemble after several uses.
Is the "Pulse/On" Button Depressed?
If the "Pulse/On" button is depressed while trying to remove the lid or the bowl it will be locked in place and cannot be removed.
Additional Tips
It may help to lock or unlock by gripping the base and using your thumb to push the handle into place, rather than using the handle only. Use your thumb to push the lid or bowl open from the side.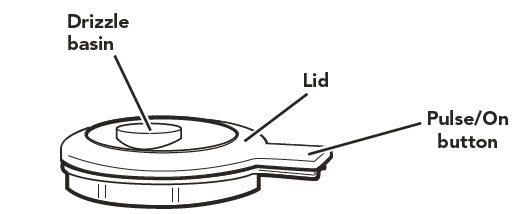 If these suggestions did not help, please Contact Us or visit our Service Locator.