Pulp Chute Positioning - Juicer Attachment
Last updated
Pulp chute position for KitchenAid Juicer Attachment
The pulp chute controls how much fibrous material or pulp exits through the juicer chute.
For juicing: push pulp chute in to open.
For sauces and jams: pull pulp chute out to close.
Pulling the pulp chute out closes the chute, increasing the amount of pulp and fiber for your sauce recipes.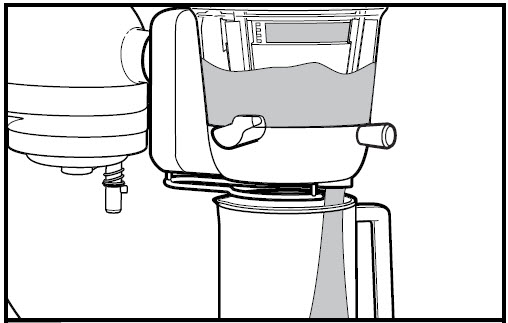 Pushing the pulp chute in opens the chute, reducing the amount of pulp for your juice recipes.
Additional Information
Remember to open the pulp chute when using high or low pulp screens. Keeping the pulp chute open will prevent the Juicer from locking up.
The rubber gasket on the bottom of the Juicer needs to be in place to reduce the loss of juice into the pulp chute. Only remove the rubber gasket if you want the juice to flow into the pulp ejector.
Still need help? Contact us or schedule service.
Please contact us or click below to make an appointment from our preferred list of service providers for service on your appliances.
Interested in purchasing an Extended Service Plan?
Please click below to learn more on how you can save up to 25% on New Appliance Extended Service Plans within 30 days of your appliance purchase.