Cleaning - Spiralizer Atachment
Last updated
How to Clean the KitchenAid Spiralizer Attachment and Accessories
IMPORTANT: To avoid damage, never wash or immerse the main body of the Spiralizer attachment in water or place in the dishwasher. The removable blades and accessories are dishwasher safe, top rack only.
After using the Spiralizer, remove all blades and accessories. Wash the blades and accessory pieces by hand with a soft cloth, in warm, sudsy water; or, wash in the top rack of the dishwasher.
Clean the main body of the Spiralizer attachment by hand only. Wash with a soft, damp cloth. Dry thoroughly with a soft dry cloth. Do not wash in the dishwasher. Do not immerse in water.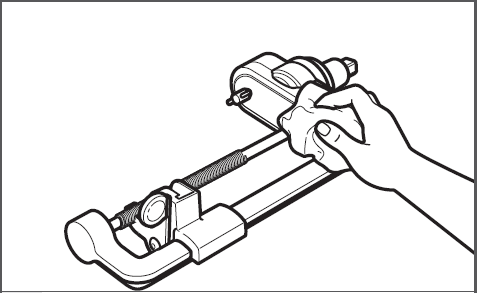 NOTE:
For best cleaning, rinse blades immediately after use. If necessary, use a dishwashing brush.
After washing, store your Spiralizer attachment and all accessories in the provided storage box. Be sure to keep out of the reach of small children.
Still need help? Contact us or schedule service.
Please contact us or click below to make an appointment from our preferred list of service providers for service on your appliances.
Interested in purchasing an Extended Service Plan?
Please click below to learn more on how you can save up to 25% on New Appliance Extended Service Plans within 30 days of your appliance purchase.