Silver Ring Around Beater Planetary Fell Off
Last updated
What if Silver Ring Around Beater Planetary of a KitchenAid Stand Mixer Fell Off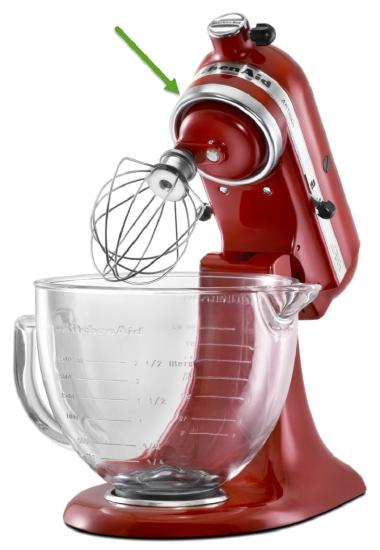 The drip ring is a silver ring around the planetary action that covers the screws holding the planetary action/beater shaft in place.
The drip ring is pressed on in the factory
This ring is only a cosmetic feature and does not affect the performance of the mixer.
If the drip ring has fallen off your mixer, please Contact Us.
If you would like to download or view product literature for your appliance, please visit our Manuals and Literature page.