How to Attach Knife Holder
Last updated
How to Install the Knife Holder on Your KitchenAid Dishwasher
Some KitchenAid dishwashers have a knife holder attachment on the lower rack.
This feature is designed to hold large knives in place while in the dishwasher. This part should come attached to the lower rack; however if it comes loose, the holder simply snaps on to the left side of the lower rack.
To install the knife holder:
Count the wires from the front, locate the 4th tine.
Snap the holder in this location. See image below: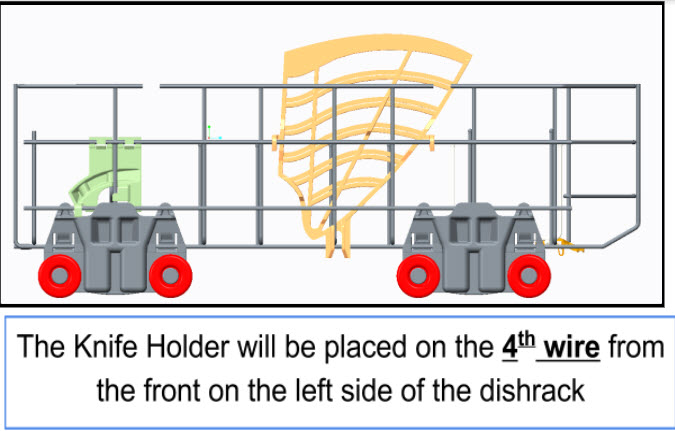 If you would like to download or view product literature for your appliance, please visit our Manuals and Literature page.