How to operate the Stand Mixer
Last updated
Operating the Stand Mixer
Note: The Stand Mixer may warm up during use. Under heavy loads with extended mixing time, the top of the unit may become hot. This is normal.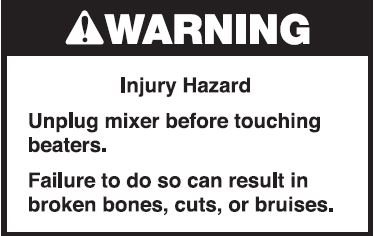 Plug the Stand Mixer into a grounded 3 prong outlet. Always set the speed control lever on lowest speed to start, then gradually increase speed to avoid splashing ingredients. CLICK HERE for more information on Speed control guide.
NOTE: To move the speed control lever with ease, lift slightly up as you move it across the settings in either direction.
Do not scrape the bowl while the Stand Mixer is operating. The bowl and beaters are designed to provide thorough mixing without frequent scraping. Scraping the bowl once or twice during mixing is usually sufficient.
(OPTIONAL) Pour ingredients into the bowl through the pouring chute.
NOTE: The pouring shield* can be used to avoid ingredients splashing out of the bowl when mixing as well as to easily pour ingredients in the bowl while mixing.
* Select models only and accessories sold separately.
Still need help? Contact us or schedule service.
Please contact us or click below to make an appointment from our preferred list of service providers for service on your appliances.
Interested in purchasing an Extended Service Plan?
Please click below to learn more on how you can save up to 25% on New Appliance Extended Service Plans within 30 days of your appliance purchase.